If You Think A Delivery Is Complex Or Pressured, Let Us Make Each Step Simple And Reassuring.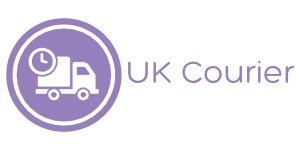 Urgent, fragile and special deliveries call for both speed and certainty of response. It takes experience to consistently meet performance timescales, and knowhow to deal with specialist handling requirements. We'll add the experience to meet your same day needs everyday.
For your larger deliveries we have access to 7.5 tonne vehicles up to articulated lorries, rigid, or curtain sided.  You can be sure that no matter how large or small your orders are, we have the right size and type of vehicle to deliver your customers goods.
Delivering service in the haulage sector means staying ahead of goods in transit. Modern supply chains demand more than reactive services so our team keeps ahead of shipping events to meet your collection and delivery requirements.
Our specialist division and part of the ASAP Family, ASAP Global is here to take care of all your pan European and global Freight Forwarding needs.
ASAP Global provides dedicated management of directly delivered loads, specialising in European road freight. Offering 100% management of all your transportation and customs needs, it's your one stop shop for total peace of mind. 
Discover how the wealth of experience in the ASAP Global team can support you through the sometimes-bewildering complexities of cross border trade, giving you access to new markets, improved visibility of your freight and provide you unrivalled proactive Customer Service
Effective warehouse services come from offering flexibility in storage and systems. We don't believe that one solution ever fits all. So all our warehouse products are tailored to each customer.
We configure our assets and services to your needs, and we make sure you have peace of mind. Orders are placed, picked, packed and en route to match your needs.
Our experienced warehousing staff ensure that all the goods are handled with care and stored securely. The ASAP fully controlled stock system keeps track of all goods inwards and outwards.
Supporting Airlines, Ground Handlers and Airports, we have specialist industry respected experience within the ASAP Family which has supported the industry for many years and through the most recent and challenging time in aviation history.
Specialising in Luggage Repatriation the ASAP ethos of service commitment is unlike any other experience you will find in this sector, services ranging from clearance, sortation and delivery with proactive communication to passengers – we cover it all.